The Tuxedo.
Manage on the go. Live in the now.
Smart Home Solutions That Matter
on an easy-to-use smart system you'll love.
Smart Control
– Simple to use. – Affordable Home Automation. – Stay connected from anywhere. – Start living more than managing.
Control your home from anywhere
with Midwest Alarm Tuxedo Smart Control.
• Simple to use Home Automation.
• Cutting edge mobile control.
• Smart Control Door Locks.
• Smart Control Light Switches & Dimmers.
• Smart Control Outlets & Appliance Controls.
• Smart Control Blinds.
• Smart Control Water Valves.
• Smart Control Garage Doors with mobile control.
• Custom Non-emergency Notifications.
• Cutting edge technology at an affordable price.
Stay connected no matter where you are. With Midwest Alarm's Tuxedo smart control your home is only a touch away. Now you can take advantage of the Smart Home revolution with a simple to use system on your smart phone, laptop, or tablet.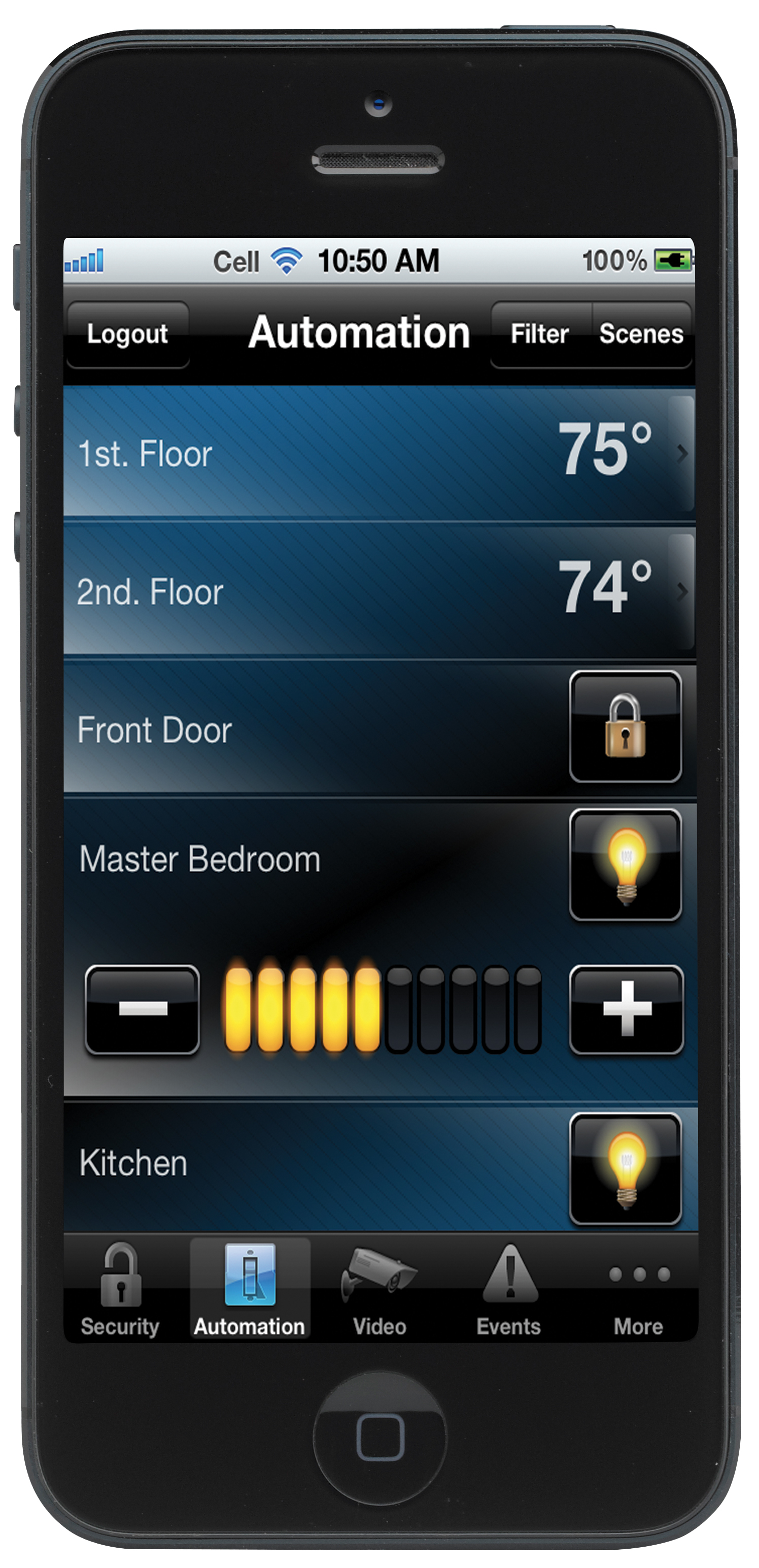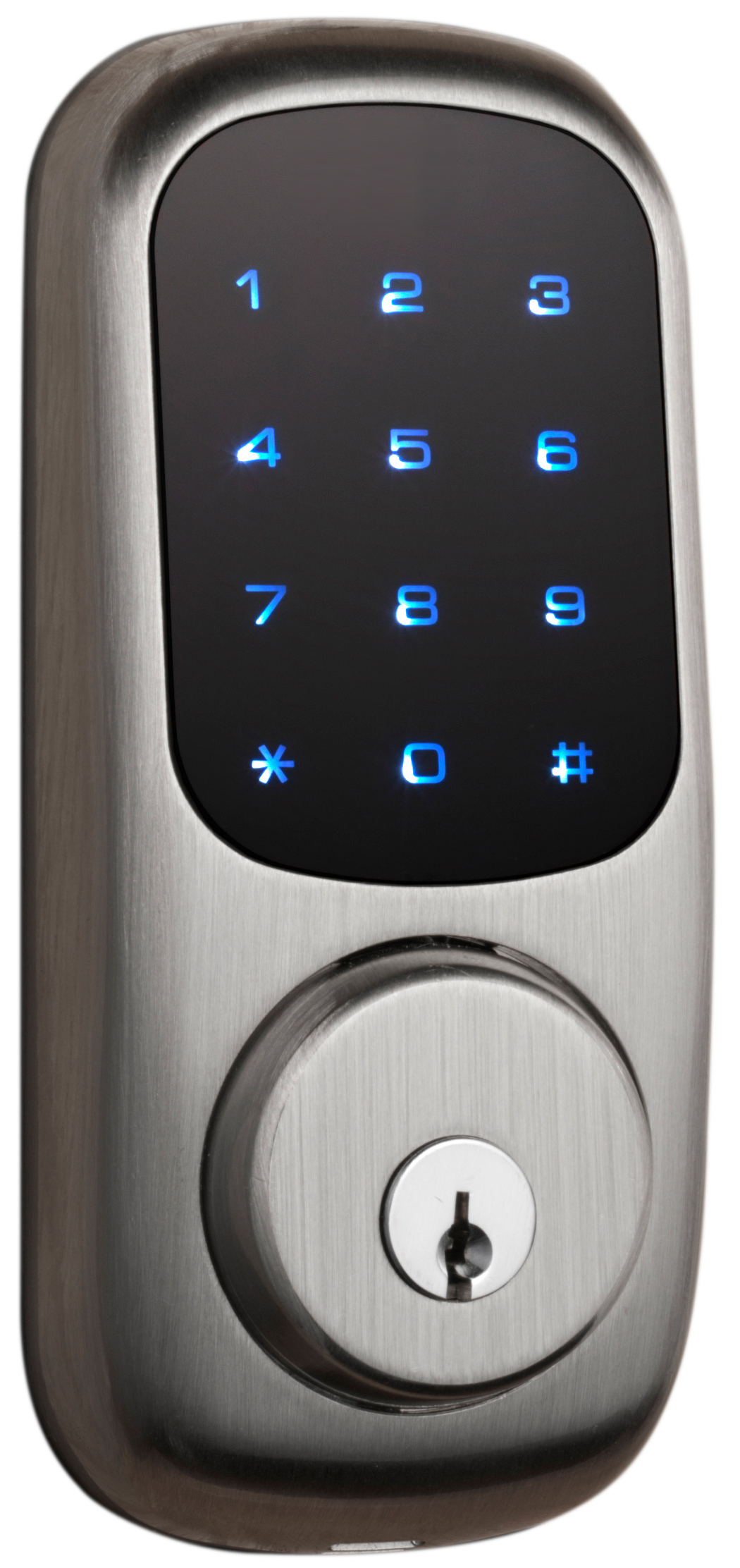 Unlock your doors from anywhere.
Never be locked out again.
• Mobile locking and unlocking.
• Keyless touchscreen entry.
• Eliminate the key under the mat.
• Let house keepers or friends in remotely.
• Receive notifications when doors are opened.
• Know the minute your kids get home.
It's hard to be everywhere all the time.  Midwest Alarm's Tuxedo Smart Control can help. Need to let a neighbor in when you're at the store? Unlock the door with a swipe. Worried about the kids? Lock the doors when they get home from anywhere to keep them safe.
Smart garage door control
 Stop wondering if the garage is open.
• One tap to control.
• Always know the position of your garage door.
• Open the garage door to let in a friend.
• Open or close your garage from anywhere.
• Smart Control Outlets & Appliance Controls.
• Affordable integration and automation.
With our smart control garage door you can access your garage door from anywhere. Stop worrying at night if you left the garage door open. Check it right from the comfort of your bed on your tablet or smart phone. On vacation and worried about your home? Now you can know the status of your garage door at all times.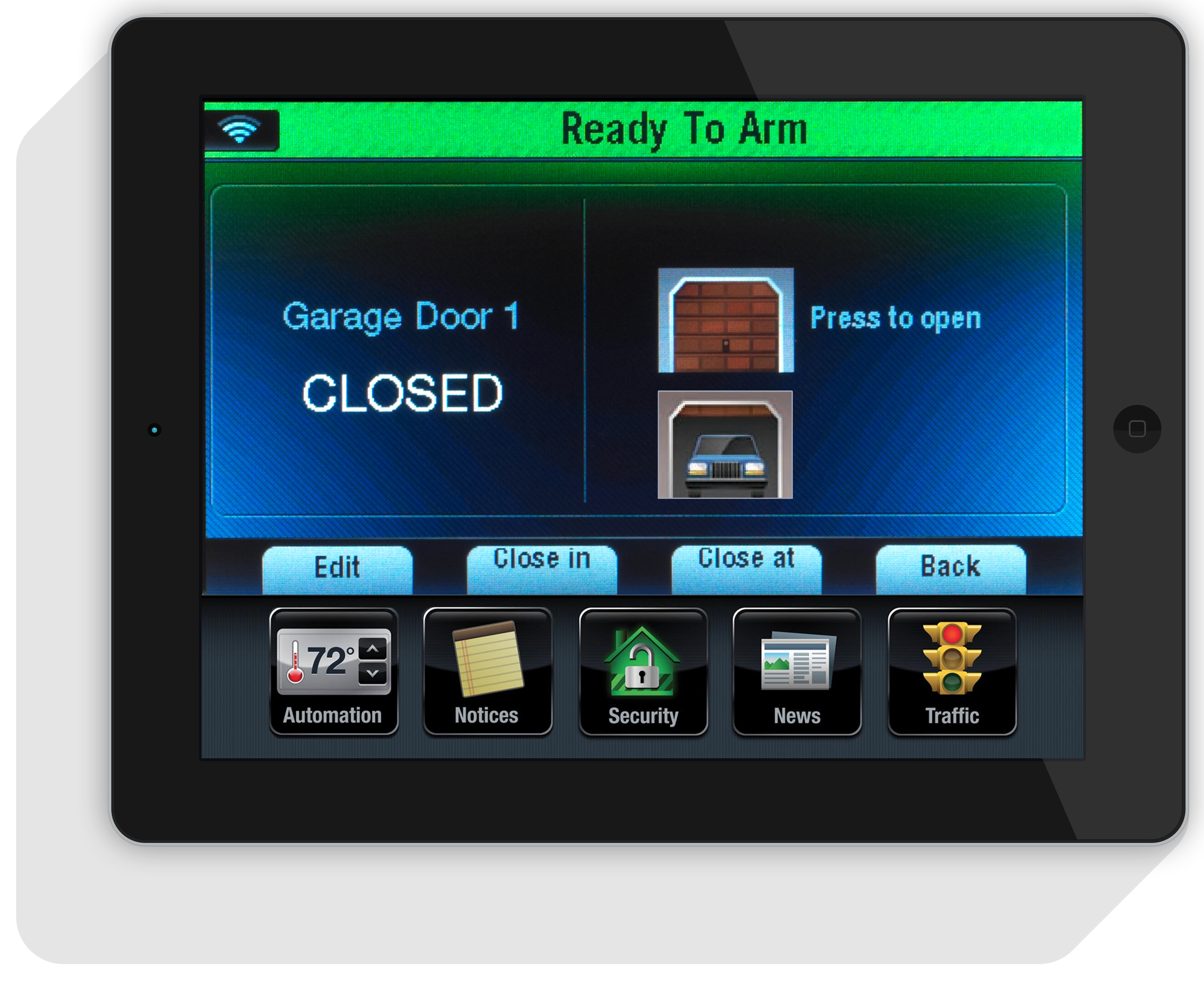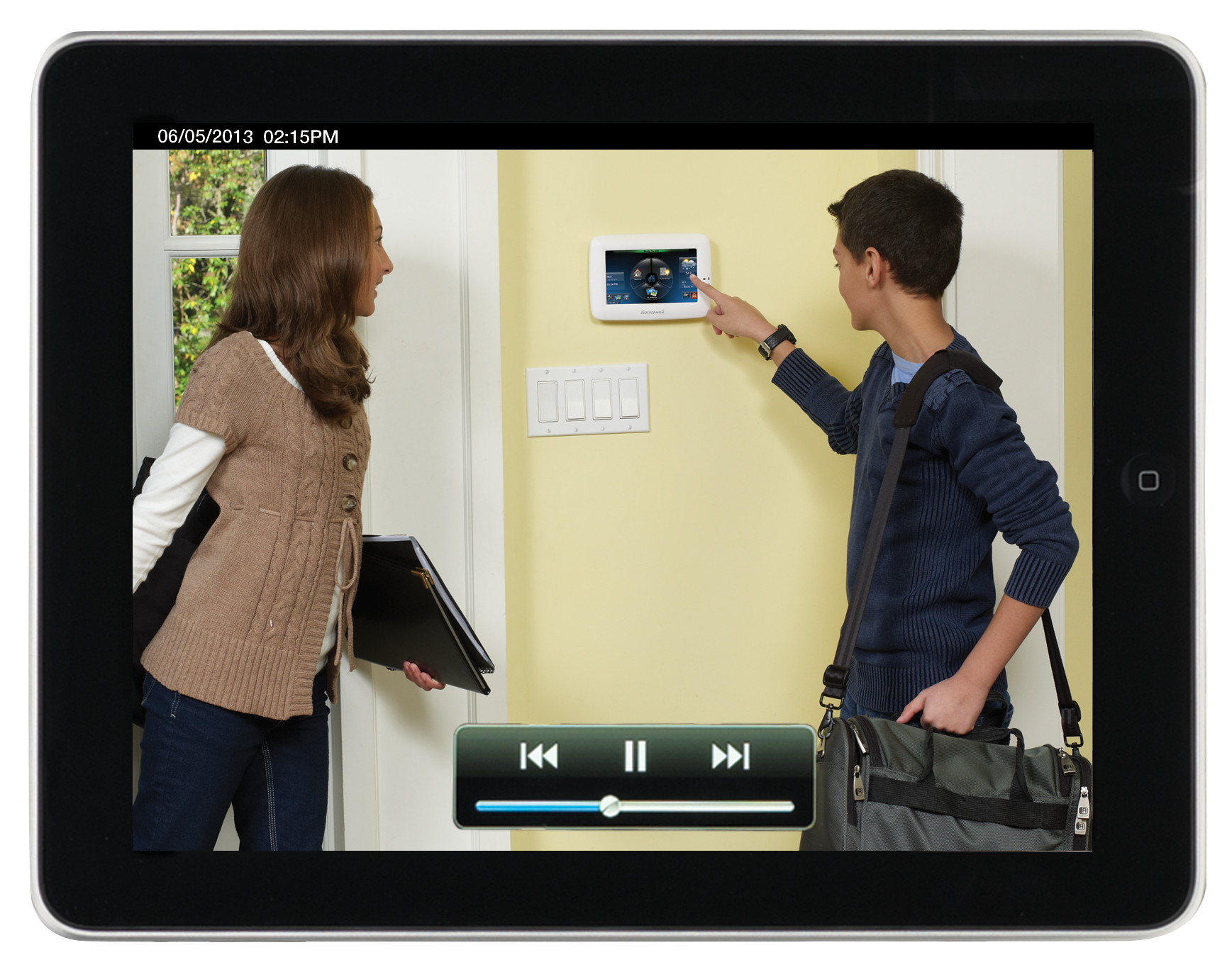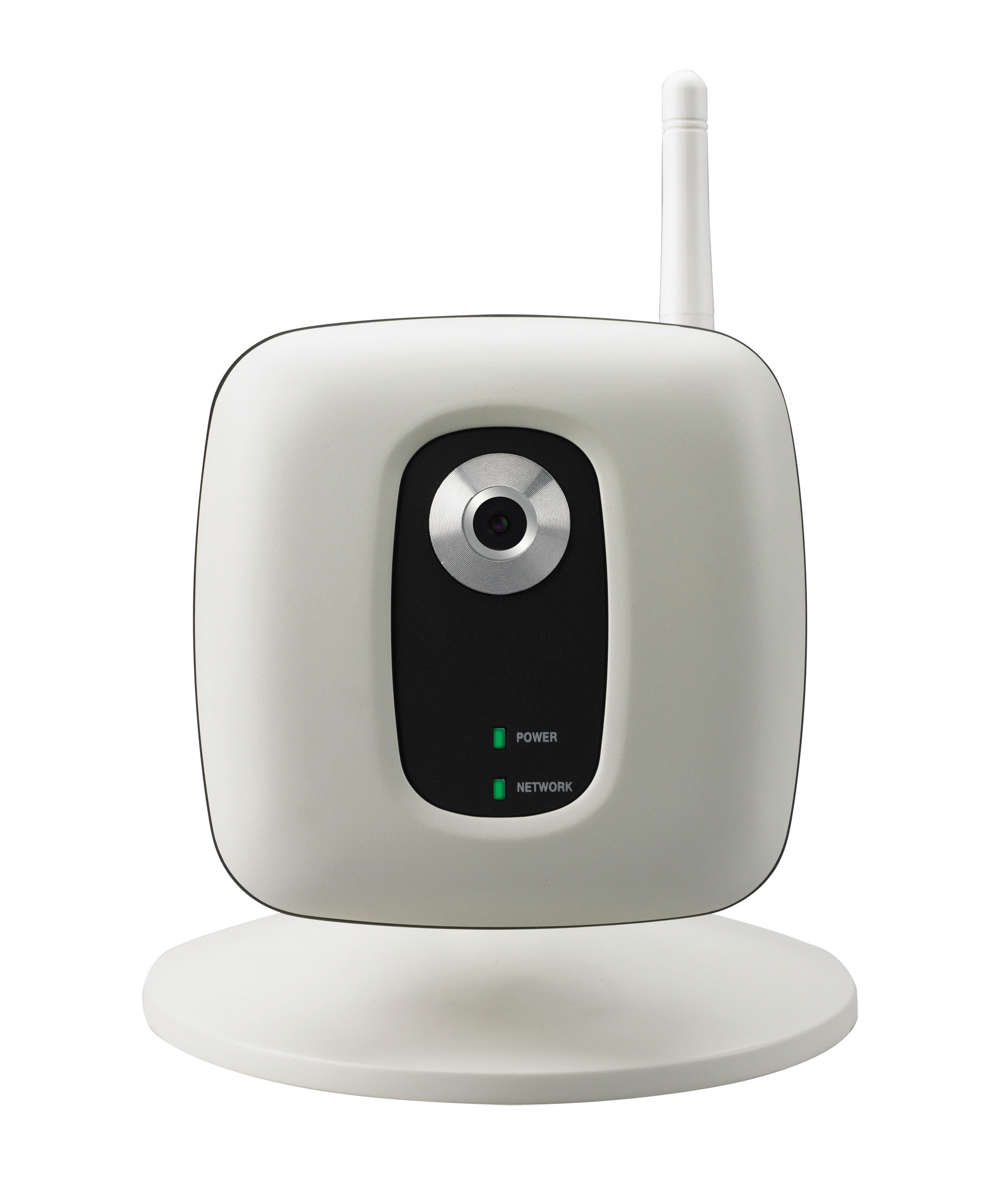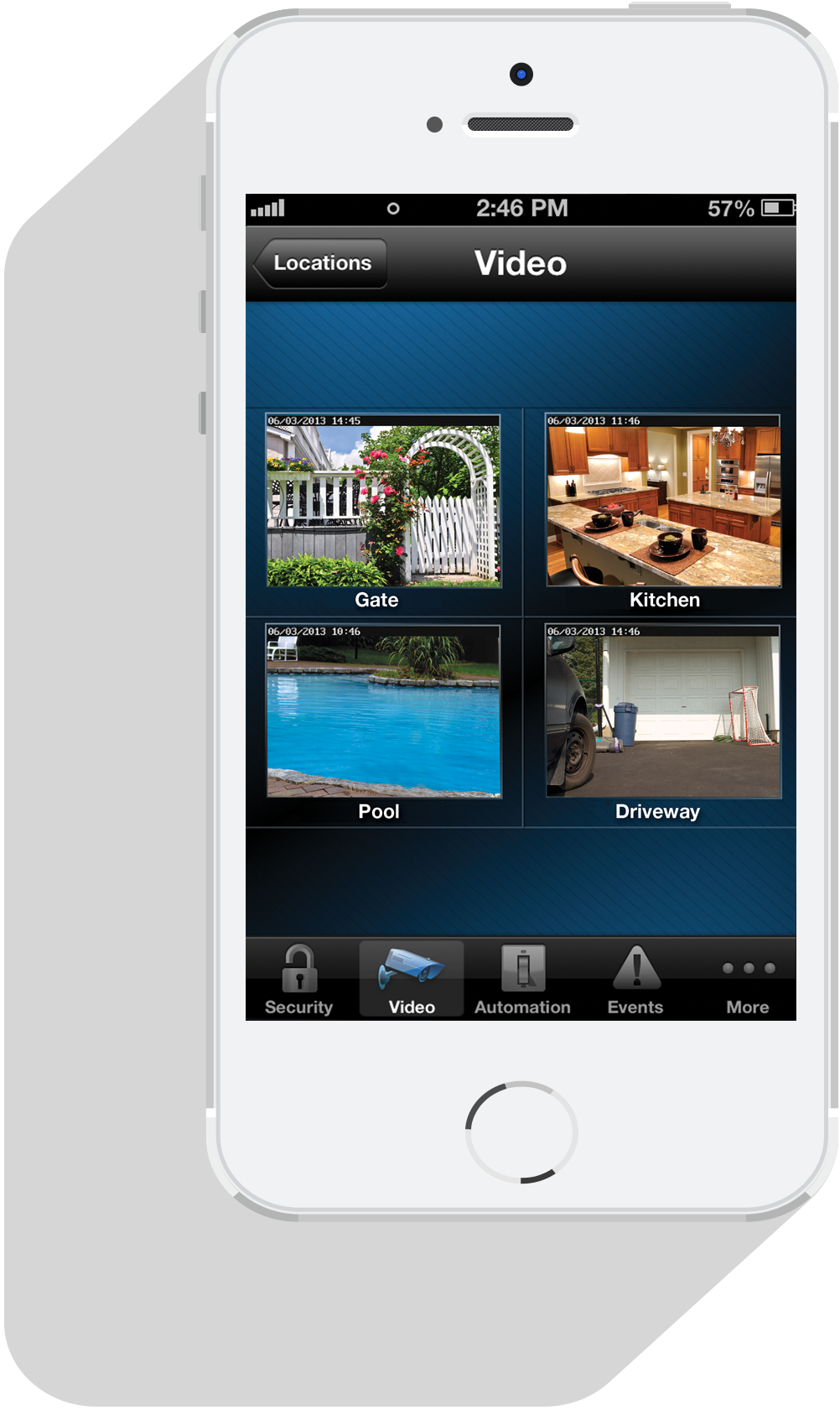 Brilliant (HD) Wireless Cameras
Clear video accessible on-the-go.
• 720p streaming video on your tablet or phone.
• Receive video clips of events at your house.
• Know the minute a package arrives.
• Receive a video clip when the kids get home.
• Check in on your pets remotely.
• Monitor your vacation home from anywhere.
• Feel more at ease knowing you can see your properties with a touch.
Your smart wireless camera system will send you video clips if something changes in your home.  Stream video live to your mobile to check in on the babysitter, your kids, your mail packages, and your pets. Spend more time in the moment and less time worrying about your properties.
Smart Outlets & Appliance Control
Stop worrying about leaving the curling iron on.
• Turn outlets on and off instantly.
• Monitor outlet usage and whether devices are on.
• Set outlet timer limits to limit TV or Xbox usage.
• Use our smart outlets to control holiday lights easily.
• Receive notifications when an outlet is used.
• Monitor elderly parents daily usage and habits.
• Turn off the coffee pot or curling iron from work.
You have a lot on your mind every day. Luckily, our Tuxedo Smart Control package can help. With our smart outlets you can control the power to all the devices in your house right from your tablet or phone. Forget to turn off the TV? No problem, with one touch you can turn it off. The possibilities are endless.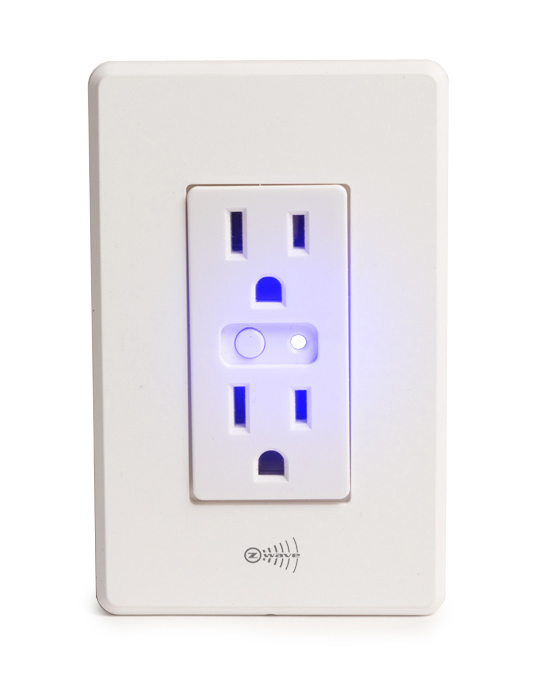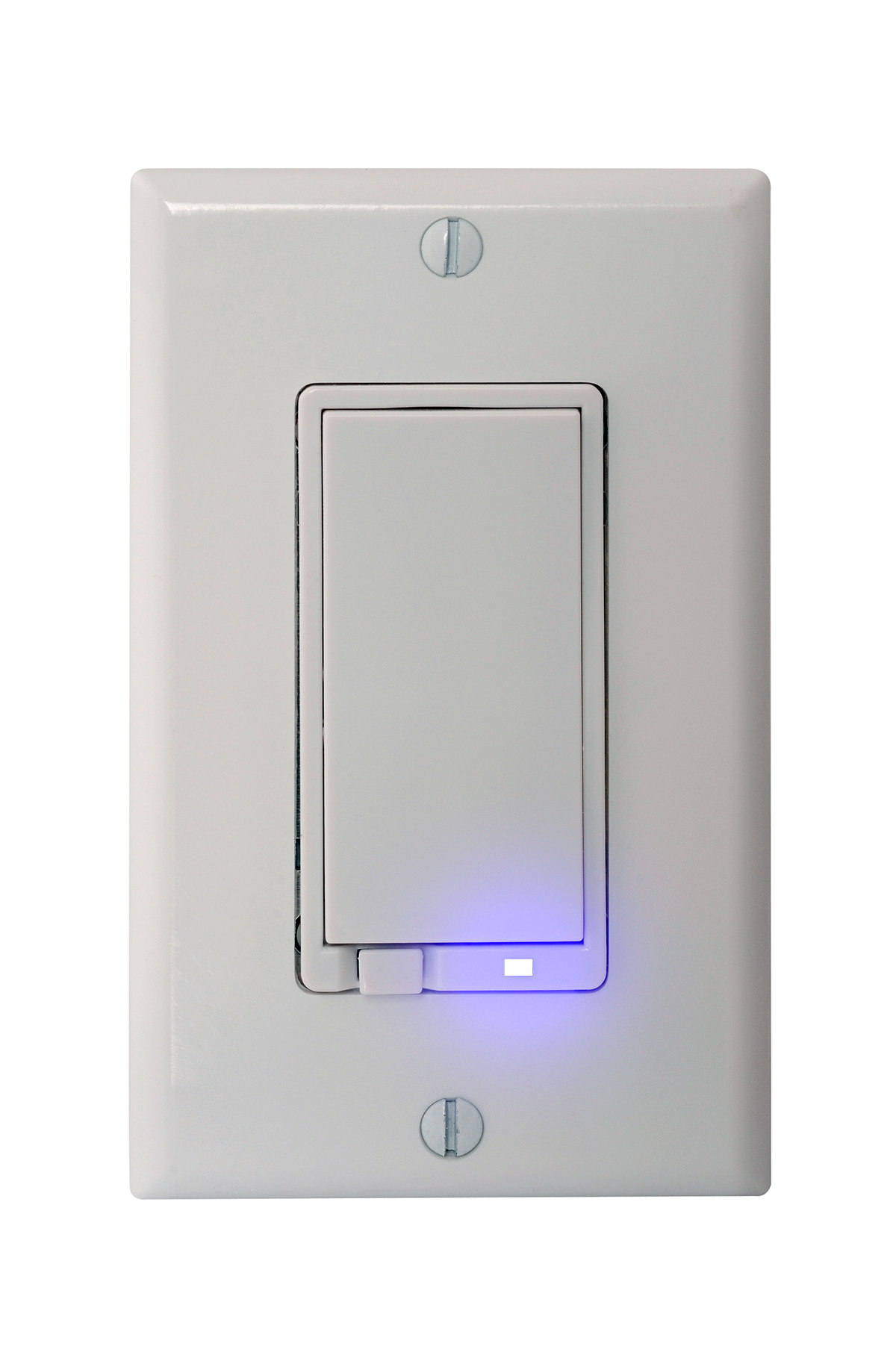 Smart lighting control
 Designed to work with you beautifully.
• One touch mobile control.
• Create beautiful custom light scenes.
• Press one button to light up the whole house.
• Customize your lights with scenes and timers (included in mobile app).
• Automate your life and save up to 20% on energy bills.
• Affordably automate your home and simplify your life.
With a simple-to-use, one touch interface and new features that take full advantage of the technology inside the Tuxedo Smart Home, the Smart Lighting Control is revolutionary. Not only can you control your lights from anywhere, but you can create dazzling and custom scenes. Press one button to turn off all the lights in your house or set lights to come on automatically.  But, the most amazing things about smart lighting control are the things you'll do with it.
What you get with Midwest Alarm Smart Control System.
You get a smart home system with advanced smart energy management customized to your lifestyle. Begin with our entry level package (which includes our award winning Smart Security) and customize it as much as you want with cameras, smart thermostats, door locks, motion detectors, and more.
1 (HD) Touchscreen Panel

1 (HD) Video Camera

1 Smart Control Door Lock

1 Smart Learning Thermostat

1 Smart Appliance Control Device

3 Door/Window Sensors

1 Infrared Motion Detector

1 Key Fob

1 Midwest Alarm Yard Sign
Midwest Alarm Live Support

Remote Door Locks

Smart Thermostat Control

Smart Lighting Control

Non-emergency Alerts

Severe Weather Alerts

Free Mobile Control App

24/7/365 Award winning U.L. monitoring

Even More Features
Mobile Garage Door Control

Mobile Controlled Light Switches

Premium LCD Touch Screen Locks

Smoke Detector

CO Detector

Glass Break Detector

Mobile Controlled Water Valves

On-Site Video Recording

Advanced Home Automation
Starting at 69.99/month* *Includes smart control, smart energy, and smart security equipment, 24/7 monitoring, and mobile app access.
By Phone (24 hours):
800-303-1709
By Email:
sales@midwestalarm.com
Sioux Falls:
2300 S. Dakota Ave.
Sioux Falls, SD 57105
Sioux City:
1104 6th Street
Sioux City, IA 51101
Omaha:
4611 S 96th St. #166
Omaha, NE 68127
Get a Free Quote Now
No Spam. No Obligations.